Plain City Florist - Flower Delivery to Plain City
Plain City Ohio Florist
Voted Best Florist 6 Years In A Row
Flowerama delivers fresh flowers, roses, planters, cookies, and other flower arrangements to Plain City and surrounding cities. We are a local florist, owned and operated by the Ozment family, with four flower shop locations in central Ohio. We offer same-day flower delivery to Plain City as well as same day express flower delivery to Plain city. Flowerama even named one of its arrangements after the town called "Summer in Plain City". Use our mobile site, order flowers online, or visit one of our flower shops near Plain City. Same day delivery to this area is $14.95.
Local Same Day & Express Delivery | Nationwide Same Day Flower Delivery
Additional Information for Plain City
For additional details about our same day flower delivery service to Plain City and to view bestsellers for Plain City, please take a moment to visit our Plain City delivery page.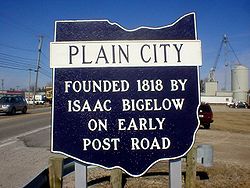 Serving Plain City
Plain City Flower Delivery Options
We offer same-day delivery of fresh flowers, roses, planters, cookies, and occasion flowers. Learn more about our Plain City flower delivery options.
Plain City Neighbors
Bexley
Canal Winchester
Clintonville
Columbus
Columbus Airport
Downtown Columbus
Dublin
Easton
Gahanna
Galloway
Grandview Heights
Grove City
Groveport
Hilliard
Hilltop
Johnstown
Kirkersville
Lewis Center
Marble Cliff
Minerva Park
New Albany
Obetz
OSU Campus
Pataskala
Pickerington
Powell
Reynoldsburg
Sunbury
Upper Arlington
Westerville
Whitehall
Worthington