Pataskala Florist - Flower Delivery to Pataskala
Flowerama delivers Get Well Flowers, Anniversary Roses, Just Because Planters, Cheryl's Cookies, and other fresh flower arrangements the same day to Pataskala. We named one of our arrangements after the city of Pataskala called "Picnic in Pataskala". If you want your delivery made by a certain time we offer cupids express delivery as well. We are a real local florist with real brick and mortar and have four locations near Pataskala. We are Pataskalas favorite florist and have won the Consumers Choice Award for six years running. So stop into one of our award winning retail flower shops, use our state of the art website, shop our mobile site or simple call us by phone at either 614 256-6646 (BLOOMIN) or toll free at 888 937 6355 (888 WE SMELL). Flowerama is the flower shop in Pataskala.
We also provide daily flower delivery to Pataskala businesses, Pataskala funeral homes, Pataskala schools, and Pataskala nursing homes.
Deliver Flowers to Pataskala Area Funeral Homes
View our Sympathy Collection of Flowers send a beautiful arrangement of funeral flowers from our local flower shop to show your support to friends and family during a difficult time. All of our funeral flower arrangements are available for same day delivery.
Pataskala Funeral Homes
Restrictions
Kauber-Sammons Funeral Home
289 S Main St
Pataskala, OH 43062
Phone: (740) 927-3971
www.kauberfuneralhome.com
Deliver Flowers to Pataskala Area Schools
Pataskala Schools
Restrictions
Licking Heights High School
4000 Mink St SW
Pataskala, OH 43062
Phone: (740) 927-9046

Licking Heights North School
6507 Summit Rd SW
Pataskala, OH 43062
Phone: (740) 927-3268

Licking Heights South School
6623 Summit Rd SW
Pataskala, OH 43062
Phone: (740) 964-1674

Southwest Licking Digital Academy School
927 Hazelton-Etna Rd SW
Pataskala, OH 43062
Phone: (740) 927-3941

Watkins Memorial High School
8868 Watkins Rd SW
Pataskala, OH 43062
Phone: (740) 927-3846

Additional Information for Pataskala
For additional details about our same day flower delivery service to Pataskala and to view bestsellers for Pataskala, please take a moment to visit our Pataskala delivery page.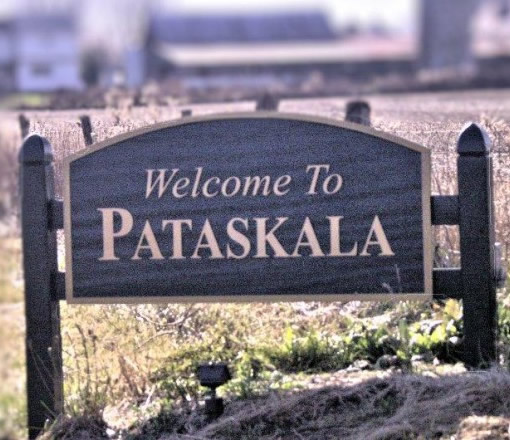 Serving Pataskala
Pataskala Flower Delivery Options
We offer same-day delivery of fresh flowers, roses, planters, cookies, and occasion flowers. Learn more about our Pataskala flower delivery options.
Pataskala Neighbors
Bexley
Canal Winchester
Clintonville
Columbus
Columbus Airport
Downtown Columbus
Dublin
Easton
Gahanna
Galloway
Grandview Heights
Grove City
Groveport
Hilliard
Hilltop
Johnstown
Kirkersville
Lewis Center
Marble Cliff
Minerva Park
New Albany
Obetz
OSU Campus
Pickerington
Plain City
Powell
Reynoldsburg
Sunbury
Upper Arlington
Westerville
Whitehall
Worthington