Flower Care Instructions

You've just received gorgeous flowers, now what? Follow our simple fresh cut flower guidelines to maximize the longevity of your flowers to enjoy them as long as possible. Flowerama Columbus uses the freshest flowers available to meet the expectations of our valued customers. A floral life packet is included in your delivery or hand wrapped bouquet, be sure to check the box and or wrapping thoroughly. This little packet of flower food is a type of sugar that helps keep the bacteria at a minimum in the vase. You can achieve the same effect with an Aspirin.

1. Fresh flowers require attention if you want to get the most out of them. Make sure you check your flowers daily. You will want to make sure the vase or container liner is filled to the top with fresh water. Every other day, it's important to empty your vase, clean thoroughly and start over with clean fresh water and the floral food (it's important to reference the instructions on the back of your packet to know the correct amount of food for your flowers). If you're arrangement is made in floral foam, gently tip the container over to pour the water out and refill with fresh clean water and floral food. (Please note that if you use warm water to fill your vase, it will force the flowers to open up more quickly, always use cool water for longevity purposes.) It is important to change your water every day, even if you don't have floral food because bacteria can block the stems and prevent them from absorbing the water that they so desperately require.

2. The every other day in which you're changing your water completely and cleaning your vase, before you put your flowers back into the water, it's important to re-cut their stems. It doesn't have to be a lot, so much as just a trim (approximately ¾" from the bottom). While not mandatory, it is suggested to cut your stems at an angle, this will allow your flowers the best chance to take up water. It is best to use a sharp knife or floral cutters to trim your stems and it is not recommended to use scissors. When using scissors, you risk smashing the stems, which can destroy the water vessels in the stem and prevent water absorption. You will want to remove any damaged blooms or foliage that falls below the waterline in the vase to keep the bacteria at a minimum.

TIP: To avoid disturbing your arrangements composition when taking it out of the vase, tie twine or string around the arrangement right below the blooms. Hold your arrangement at the tie to re-cut the stems and place back into the clean vase with fresh water and floral food.

3. For most flowers, the perfect temperature is between 65 and 72 degrees Fahrenheit and are best displayed out of direct sunlight, heating or cooling vents, directly under ceiling fans or on top of televisions, which give off heat and can in turn cause the flowers to dehydrate. Avoid placing flowers near ripening fruit as this releases tiny amounts of ethylene gas that can age them prematurely.
1. Light - Most indoor plants do not like the intensely bright direct sun light. Instead, position your plants in a way that they receive bright, but diffused sunlight throughout the day. In the Spring, Fall and especially Winter seasons, plants can handle the less intense rays of sun light so it's safe and best to place your plants closer to a window. If you cannot place near a window, you can use artificial lights over them.
2. Watering - Mos plants like to alternate between wet and dry soil conditions. Examine your soil every few days. When the soil feels dry to the touch, add enough water to wet the soil all the way to the bottom of the pot. Make sure that any excess water is drained off. Don't water your plant again until the soil feels thoroughly dry.
3. Temperature - Most plants thrive best at night temperatures of 60-65 degrees F and day temperatures of 70-80 degrees F.
4. Fertilizing - Since the amount of soil and nutrients are limited in a small pot, small quantities of plant food are desirable at 3-4 week intervals and used according to the package instructions.

You've just picked up a beautiful corsage or boutonniere for prom or homecoming but the dance isn't until tomorrow! No problem, picking up your prom flowers early is helpful for you as it's one less thing you have to worry about. All you need to do to keep your flowers fresh and beautiful is put them in your refrigerator until you're ready for pictures!
Do NOT put your prom flowers in the freezer as they will turn brown and transparent.
---

ALSTROEMERIA - they like to drink!

Upon arrival, make sure your vase is filled to the top in case there was any water spilled in transportation. After 1-2 days, remove the flowers and give your stems a fresh cut. Fill your vase with fresh water and place back into vase. Check your water level daily, always refilling to the top of the vase because this flower likes to drink! This flower appreciates cooler temperatures and out of direct sunlight.

---

BIRDS OF PARADISE - they like warmth!

Each stem of a bird of paradise usually contains about 4 to 5 flowers (called inflorescence). Sometimes only one flower is visible, where others are hidden in another part of the flower. When one exposed flower withers it should be removed and another one can be pulled out of the flower's boat shaped bract. If a flower doesn't emerge, gently ease it out by hand. These exotic blooms are sensitive to temperatures below 50 degrees F, so display them in a warm spot.

---

CALLA LILIES - bruise easily

The same general care guidelines apply to callas but because their spathe (the colored part of the flower) can bruise easily, it's important to be particularly gentle when handling them. Callas have thick fleshy stems that tend to curl at the bottom as they age. They should be recut every 2 days for maximum vase life. They tend to be thirsty flowers, so check the water level of your vase often.

---

CARNATIONS - keep away from fruits and veggies

The same general care guidelines described above apply to carnations, including their sensitivity to ethylene, a harmless (note: it does not harm humans or animals), naturally produced gas, which can be released by fruits, vegetables, and decaying floral materials. Keep arranged carnations free of ethylene producing materials for best results. When you re-cut the stems, cut them just above one of the nodes that run up the flower's stalk. This will allow the stem to more easily draw the water it needs. When properly cared for carnations can last 7-14 days, depending on variety.

---

DAISIES - thirsty flowers

The same general care guidelines described above apply to daisies, but keep in mind that these are particularly thirsty flowers, so check their water level often, and be sure that the vase is full and any foam materials are completely saturated.

---

GERBERA DAISY - change their water often

Gerbera stems are highly susceptible to bacteria blockage, causing their heads to droop over, so change their water often and replenish their supply of floral food every 1-2 days. Since they are particularly sensitive to ethylene gas and bacteria – keep the vase and surrounding areas clean and debris free.

---

HYACINTH - use caution when cutting their stems

The same general care guidelines described above apply to hyacinths, but keep in mind that when their stems are cut, they release sap that can shorten the life of other flowers. To prevent this, after cutting their stems, place them in a bucket of water for at least 12 hours on their own before mixing them with other flowers. In modern designs, hyacinths are arranged with the bulbs and roots intact, as part of the composition. The soil is washed from the roots to prevent the water from becoming dirty.

---

HYDRANGEA - you can revive wilted blooms with warm water

Hydrangeas have woody stems that need to draw water for maximum vase life. If a blossom wilts prematurely, remove it from the design, recut the stem at a sharp angle and place in warm water for at least one hour. The flower should be revived and ready to take its place in the design. For best results keep the water level in their vase full. Hydrangeas can also be dried, by hanging them upside down in a warm spot. Although the color will fade slightly – the dried flowers can last between 9 months to a year.

---

IRIS - keep water levels full

Iris may arrive in your vase arrangement as tight buds. But they will open quickly and mature to open form usually within one or two days. Their beautiful blue blossom look good with other spring flowers like tulips and lilies. Their vase life is wonderful, although short lived. Keep water levels in the vase full and bacteria free for best results. Expected vase life is 3-5 days.

---

LILY - remove brown pieces inside to extend life and avoid staining clothing

Lily pollen can stain clothing and furniture, so carefully remove the anthers (the orange pollen-coated tips at the end of the stamens) with tissues before displaying your bouquet. As flowers open as your design ages, you should continue to remove the anthers. Follow the same general care guidelines described above, but since lilies bruise easily, handle them with particular care. Their blooms open in succession, and you can snip off spent flowers close to the main stem.

---

LISIANTHUS - can last 7-10 days

Lisianthus have rose-like showy blossoms in grand colors, and with proper care they can last 7-10 days. Many of the unopened buds which show color may open fully. Smaller buds may not open but simply support the larger blossoms and accent the foliage.

---

PEONIES - very fragile, handle with care!

Follow the general care guidelines described above, placing your peonies in a cool place out of direct sunlight. Peonies often arrive in bud stage and open fully while in the design. The open blossoms can be fragile and shatter if mishandled so give them space and move them only as necessary. With proper care they should last about 7 days.

---

ROSES - don't let leaves fall below waterline

Follow the general care guidelines described above for your roses, being sure to remove any discolored petals on the flower's outer edge (called guard petals) and foliage that fall below the waterline when refreshing your arrangement. Recutting the stems often will give your roses the longest vase life.

If your roses begin to wilt, you may be able to revive them. Trim off about an inch from the bottom of its stem and then submerge the entire rose under water in a sink or bathtub. Allow the stem to absorb water for about 20-60 minutes before returning them to their vase.

Roses last longer in a cool area, but if you want their blooms to open quickly, temporarily place them in a warmer spot (Note: not hotter than 80 degrees Fahrenheit).
Local Flower Shops
Stop in and visit one of our locations listed below:

Columbus Flower Shop
614.547.0808
1600 Morse Road
Columbus, Ohio 43229
Get Directions »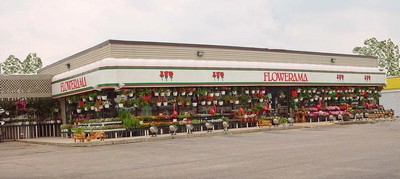 Reynoldsburg Flower Shop
614.BLOOMIN (256.6646)
6311 East Main Street
Reynoldsburg, Ohio 43068
Get Directions »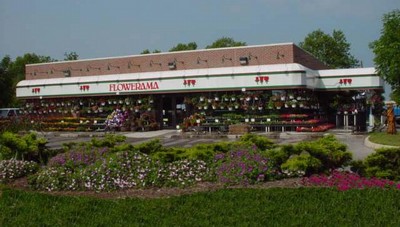 Westerville Flower Shop
614.898.9588
635 South State Street
Westerville, Ohio 43081
Get Directions »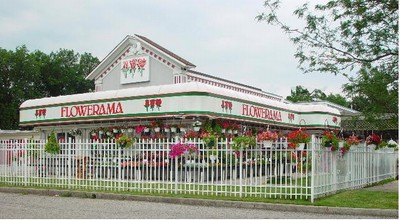 Whitehall Flower Shop
614.759.1517
4785 East Broad Street
Whitehall, Ohio 43213
Get Directions »